Employee Welfares | Happiness Workplace | ASUS ESG website, ASUS ESG goal
Performance
The ratio of male and female standard starting salary and remuneration compared to local minimum wage was 1.07:1 in 2022
Comparing the wage of male and female with same job level, the ratio for general employees was about 1:0.78
Comparing the wage of male and female with same job level, the ratio for for management level was 1:0.79
Candidates with identical backgrounds will have identical starting salaries regardless of gender, religion, political view, and marital status. We review the remuneration against the industry level, ensuring that the pay is competitive and attractive to the talents.

At the Taiwan headquarters, the starting salary of entry-level personnel is superior to the statutory requirement, and the ratio of male and female standard starting salary and remuneration compared to local minimum wage was 1.07:1 in 2022. Comparing the wage of male and female with same job level, the ratio for general employees was about 1:0.78, while for management level was 1:0.79.
Benefit Package That Was Superior to Statute
ASUS offers a diverse and flexible welfare system. Our welfare cover all employees, including permanent and temporary employees. In addition to the social insurancerequired by the regulation, group insurance is also planned, and the coverage is extended to the families of employees. Meanwhile, multiple benefits are provided, including meal supplements, birthday gifts, and health exanimation allowances, etc. In addition to paid sick leave and personal leave, employeesare also provided with number of days of happiness leave each year, allowing them to plan their own time off to manage their work-life balance.
Paid Sick Leave & Happiness Leave
People at the relevant level and above are entitled to 30 days of paid sick leave and 14 days of paid leave.
The company grants an indeterminate number of days of happiness leave each year, allowing employees to plan their own time off.
Flexible Working Hours
Flexible Clock In Hours 07: 30 ~ 09: 30
Flexible Clock Out Hours 16: 30 ~ 18: 30
Implementation of Hybrid Work Model in Overseas Subsidiaries)
Subsidy
Meal Expense, Birthday Voucher, Maternity Pension, Wedding and Funeral, E-coupon, Health Examination, Scholarship for Employee' s Child, and Employee Parking Subsidy, etc.
Group Insurance
Group insurance includes life insurance, accident insurance, medical insurance, and cancer insurance, etc.
Parents, spouses and children are entitled to a group insurance premium plan.
Welfare Activities
Department Gathering
Sports, leisure, art and other diversied community
ASUS Happy Farm
Family day, arts and cultural activities, small farmers' market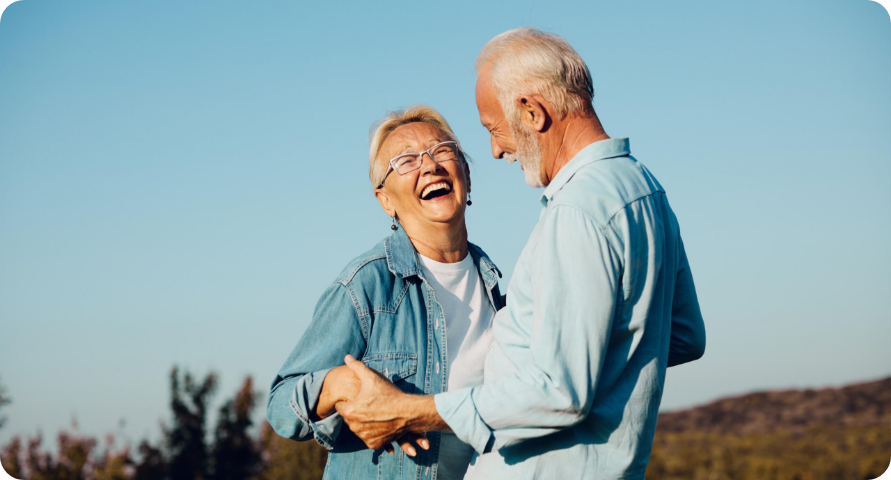 Stable Retirement Contribution System
In accordance with the provisions of the "Labor Standards Act" and the "Labor Pension Act", employers should contribute 6% of the salary to the new personal pension account as labor pension fund on a monthly basis, in order to contribute to the special account of the Supervisory Committee of the Retirement Reserve of Laborfor saving and spending.
Five-Star Psychological Care
The Employee Caring Hotline
Provides immediate assistance to employees, and the joint consultation services provided by professional colleagues and external consultant experts give employees psychological and emotional support or stress relief solutions related to employees' work, life and health. In the event that employees suffer from accidental injuries, hospitalization or major disasters, we also activate emergency relief and assistance depending on the circumstances of each case and give employees and their family appropriate care.
Opinion Box
ASUS also encourages employees to present their opinions or ideas through internal channels. Feedbacks are classified into 4 categories: product R&D, sales and marketing, administrative affairs, and personal opinions.
Employee Caring Website
Published information including work stress relief, positive thinking and information helpful for employees' work or personal life. Designed for assisting employees in selfmanagement and achieving a balanced work-life development, the website delivered care messages along with stress relief advice.
Employee Assistance Program (EAP)
The EAP incorporates multiple communication channels and assistance and counseling solutions. It assists employees to solve personal issues that may affect work productivity and offers supervisors with professional management consultation services to help them resolve crisis and management issues. In order to improve the comprehensiveness of employee care, the employee relations also provide emergency medical referrals and assistance for employees and their families.
Emergency relief and care services
These are made available to provide employees with customized resolutions for colleagues in need of long-term care on top of solicitude payments, as a means to render personal assistance and support and to enable employees and their families to feel the love and care of the ASUS family.
During the COVID-19 outbreak, gentle reminders were immediately broadcasted on the intranet to reach out to the employee care hotline should they encounter issues at work, life and health and require assistance. Over and above organizing online psychological seminars for employees to participate in, articles related to pandemic prevention were posted on the employee care website from time to time to stick with our colleagues through thick and thin.