Recycling Program for Discarded E-waste | Resource Regeneration | Circular Economy | ASUS ESG website, ASUS ESG goal
Performance
In 2022, ASUS donated over 2,016 refurbished computers
In 2022, the total amount of waste products recycled by the Royal Club increasing by 120% compared with the previous year.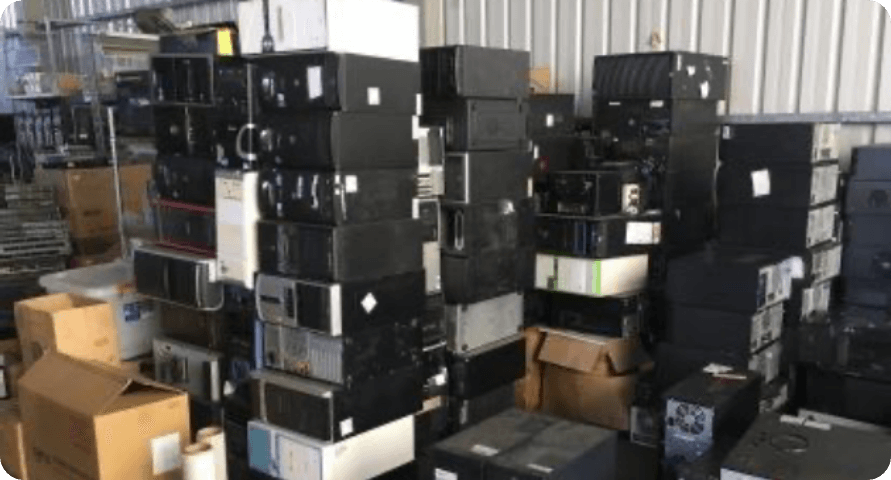 Refurbished Computer Recycling
In Taiwan, take back service are provided at ASUS Royal Club Service Center and consumer electronics retailer Sun Far, and consumers could bring in all kinds of discarded electronic products (computers, mobile phones, monitors and peripherals) regardless of brand. Through ASUS' "Refurbished Computer and Digital Training Program", discarded computers and components are turned into refurbished computers and are donated to remote regions and disadvantaged groups at both domestic and abroad.

In 2022, ASUS donated over 2,016 refurbished computers.
Refurbished Computer and Digital Training Program
Supporting Government Recycling Event
ASUS actively supports the government's mobile phone recycling month event. We also collaborated with FamilyMart to offer additional recycling incentives and provide mobile phone recycling services in more than 3,000 stores in Taiwan.

We provided discounts on the ASUS online shopping platform to encourage consumers to recycle their old devices. The number of mobile phones recycled in 2021 surged by 45.8% compared to the previous year.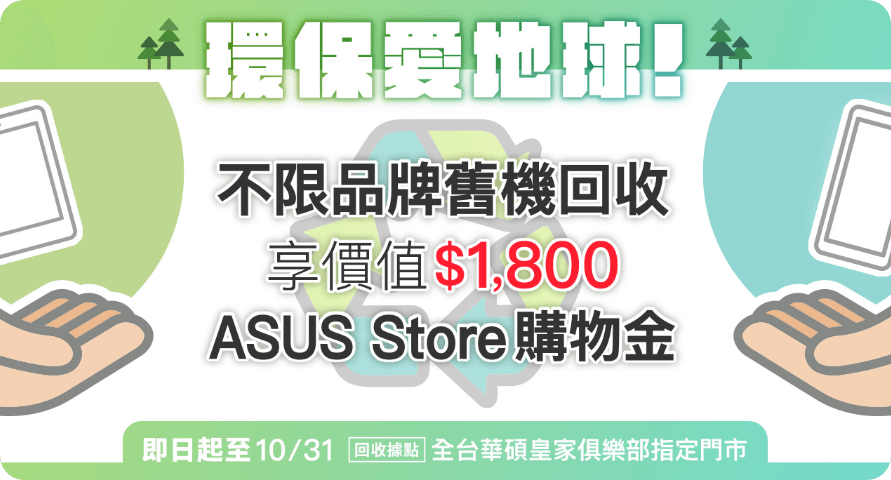 Overseas Recycling Events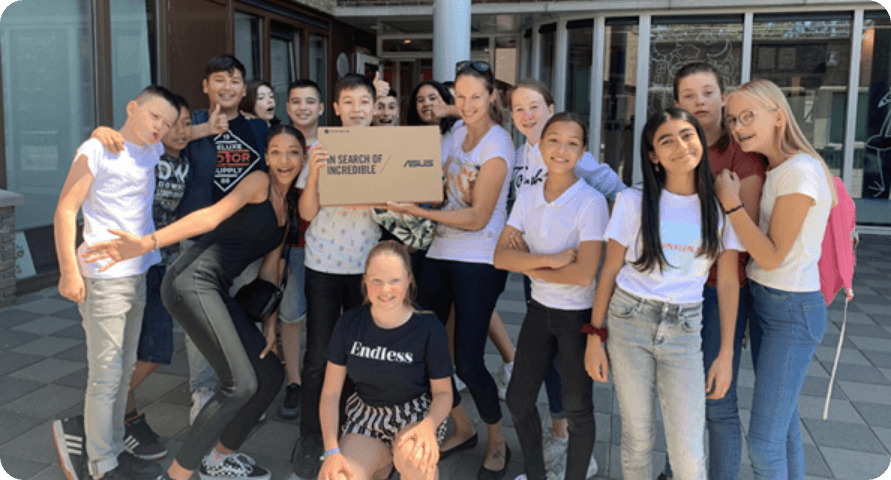 Netherlands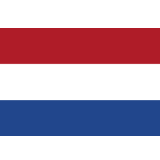 Date :

2020/4~2020/5

Location:

Elementary schools in Netherlands
Due to the impact of the COVID-19 epidemic, the campus recycling event planned to be held in the first half of 2020 was postponed, and was replaced by digital courses and competitions. During the competition, young students need to brainstorm to gather the spirit of collective wisdom to cooperate, convey the importance of recycling electronic products, and promote recycling methods and channels to the general public. As a result of the competition, Bekkersschool will propose the best plan, and you can get an ASUS laptop as a reward.
Spain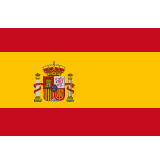 Date:

2018/11/14~2018/11/16

Location:

Universidad Autonoma de Madrid
2In mid-November 2018, ASUS held an old 3C recycling event at the Universidad Autonoma de Madrid, Spain. The event targeted students, faculty and staff, regardless of brand, and 1.3 metric tons of waste electronic products was recycled within a short period of time. Anyone who recycles waste electronic products can get a new an electronic discount coupon of 50 euros in the eShop. Through this event, ASUS launched environmental education, civic education and strengthened students' responsibility for waste and resource recycling.
Website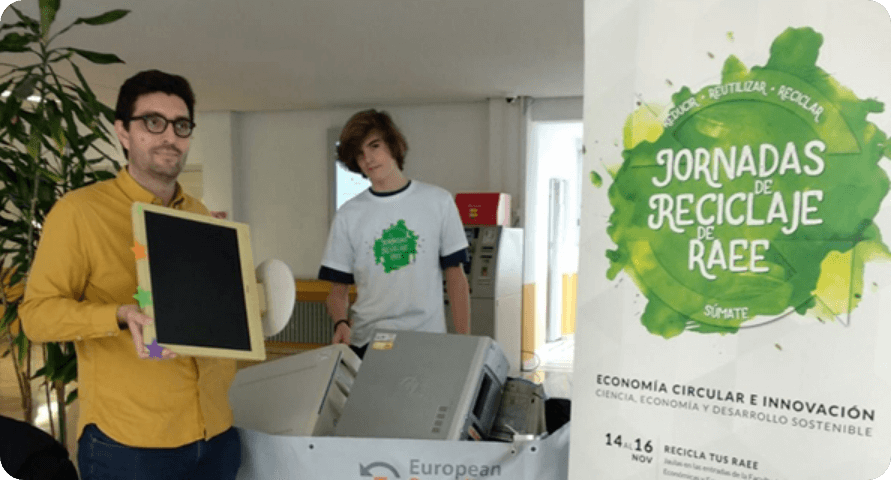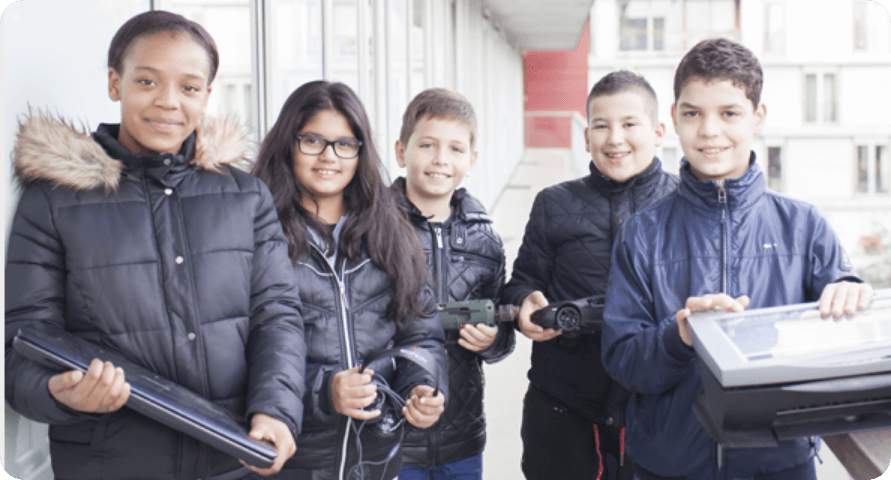 Image Source:Weee Nederland B.V./E-waste race
Netherlands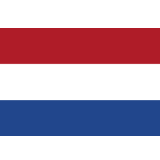 Date:

2017/5/29~2017/6/23

Location:

Emmen, Coevorden and Hoogeveen
ASUS will host a recycling competition with Weee NL at ten local elementary schools in three townships near the ASUS Netherlands Branch. The competition will last for four weeks. ASUS wish to improve recycling awareness in school by the recycling competition. The school wins the competition will receive ZenPads provided by ASUS Foundation to promote digital learning.
Due to the impact of the global pandemic, ASUS suspended the e-waste product recycling event in different regions but continued to expand the convenient online trade-in recycling service platform, which includes mobile phones, laptops, and old 3C equipment recycling programs that are not limited to product categories. In areas such as Spain, Italy, China and Brazil the events has won support of consumers.

Through the joint promotion of sales and service channels, communities, campuses and recycling organizations, a recycling mechanism for waste electronic products has been established to enhance public environmental awareness and also contribute to environment protection.