Legal Compliance | Green Products | Circular Economy | ASUS ESG website, ASUS ESG goal
ASUS is committed to manage all products through a complete quality management process, in line with the product sales market local laws and regulations. In addition, we also disclose the environmental information of the products as well as the eco labels received.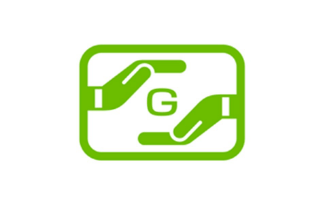 J-MOSS is a Japanese regulatory requirement, defined by specification JIS C 0950:2008, mandates that manufacturers provide Material Content Declarations of six chemicals for seven categories of electronic products offered for sale after August 1, 2008.
Korean regulatory requirement "No. 8405, Act for Resource Recycling of Electrical and Electronic Equipment and Vehicles" entered into force on Jan 1st, 2008. It requires manufacturers and importers of those products to comply with Restriction of Hazardous Substances and to take responsibility in product recycle.
ASUS' Products are classified as electrical and electronic equipments and are in complied with the restriction identified in Article 11.

The information can be found HERE.
REACH
REACH (Registration, Evaluation, Authorisation and Restriction of Chemicals) Regulation (EC)No 1907/2006 is a European Union chemical regulatory framework that entered into force on 1 June 2007. REACH is based on the belief that industry itself should be responsible for ensuring that the chemicals it manufactures and puts on the market in the EU do not adversely affect the health of the workers exposed to them through the employment, the users who come into contact with them, or the environment.
SVHC
The European Chemical Agency (ECHA) has included 15 substances of very high concern (SVHC) in the 'Candidate List' which was published on the ECHA website on October, 2008. By December, 2010, there were total of 46 substances published in the list. Those SVHC might have the following characteristic(s):
Carcinogenic, mutagenic or toxic for reproduction (CMR)
Persistent Bioaccumulative and Toxic (PBT)
Very Persistent, very Bioaccumulative (vPvB)
Proven to be seriously harmful to the human body or to the environment, and the hazardous level is the same as those of the previous stated substances (e.g. Endocrine Disrupters)
Please visithttp://echa.europa.eu/ for the latest Candidate List under "ECHA CHEM".
Article 33 Duty to communicate information on substances in articles
According to Article 33 of REACH, the manufacturer has the obligation to provide sufficient information to the consumer/recipient of the article if Substances of Very High Concern (SVHC) of candidate list are contained in its products in a concentration above 0.1% weight by weight (w/w).

As a well-known international brand, ASUS actively discloses that ASUS products may contain more than 0.1% (w/w) of SVHC related information:
| Substance | CAS no. | Where use in article |
| --- | --- | --- |
| Boric acid, crude natural | 11113-50-1,10043-35-3 | Printed Circuit Board Assembly |
| Disodium tetraborate, anhydrous | 12179-04-3,1303-96-4,1330-43-4 | Printed Circuit Board Assembly |
| 1-Methyl-2-pyrrolidone (NMP) | 872-50-4 | Printed Circuit Board Assembly |
| 1-Methyl-2-pyrrolidone (NMP) | 872-50-4 | Printed Circuit Board Assembly |
According to ECMA-370 "The Eco Declaration - TED" published by ECMA International, ASUS discloses product environmental information, including but not limited to chemicals, electromagnetic compatibility and safety regulations, materials, packaging, and energy efficiency.
Producers covered by Article 13 of the French AGEC Law and Article R 541-221 of the Environmental Code are obliged to inform consumers of the environmental quality and characteristics of their products. The information is listed in the product declarations. Please refer to the ASUS France official website for the complete product model.