Employee Developing Projects | Attracting and Developing Talent | Happiness Workplace | ASUS ESG website, ASUS ESG goal
ASUS recruitment follows the principles of public recruitment, fair selection, and hiring the best from all over the world. Information on vacancies, conditions for employment, and related procedures are also transparent. Qualified candidates who come from various fields of specializations and satisfy the conditions, requirements, and expectations will be chosen.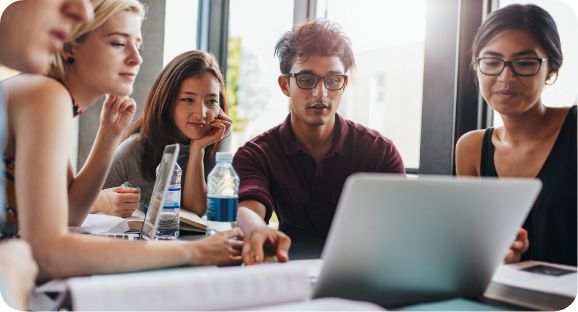 Industry-Academia Cooperation and Collaborative Training Programs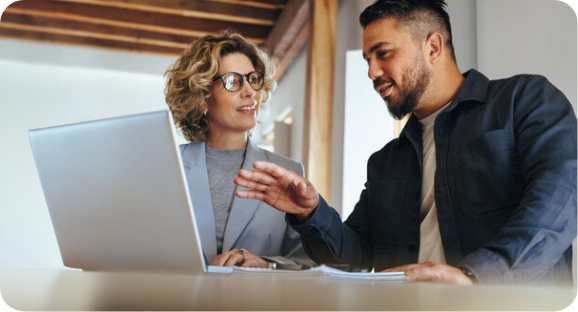 On-job Trainings to Cultivate AI Talents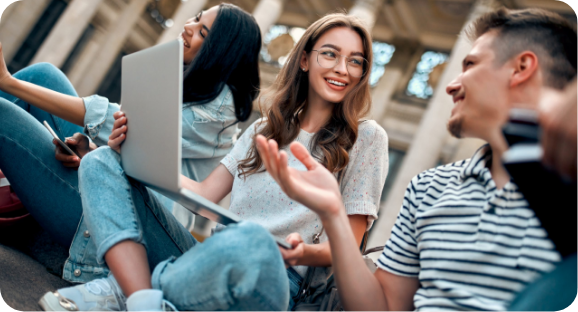 Employer Brand Management
Design Thinking Talent Cultivation
Design Thinking is a human-oriented design spirit and method that considers the needs of users and the feasibility of technology and business, using bold innovation, embracing the concept of beauty, and constantly creating a pleasant full-life experience for users.

The talent development under the concept of Design Thinking is to design different levels of training programs according to the depth of application and the targeted employees, turning design thinking into the culture, ability and common language of all ASUS employees.
ASUS encourages employees to use design thinking in their daily works through monthly/quarterly application and sharing session, annual competition and selection, and award mechanism, motivating internal communication and cohesive innovation atmosphere, and promoting the spirit of bold experimentation in design thinking and the importance of experience learning.

In 2022, we added the "Best Pit Treader Award" selection. The Pit Treader Award is not a consolation award for failure in a challenge, but an honorary award for being a pioneer and making a breakthrough. Because we believe that every innovation, even if the results are not as good as expected, is paving the way for a moment of future success. The finalists included four teams in the Product Innovation category, four teams in the Business Innovation category, and seven teams in the Best Pit Treader Award. The teams came from BU/CU/FU, highlighting that design thinking can not only be implemented in products, but also in services, fully embodying the spirit from Design Thinking to Design Doing.
Key Performance in 2022
ASUS developed multimedia digital teaching materials in 18 languages, promoted by headquarters to overseas colleagues.
The annual training targets are Sales PM section and departmental supervisors, and a total of 1,792 employees have completed the training.
6 groups participated in the 4-month 2023-2025 Product and Service Innovation Workshop.
Annual competition teams across business units and executive teams practiced product and service innovation.
People Growth Program (PGP)
In order to cultivate high-level management and π-shaped skills, we structure leadershipdevelopment plans to build up the operational capabilities of potential employees. This inspires innovative thinking and promotes interdepartmental collaboration.

In 2021, a total of 93 senior executives with high potential were selected for the long-term development.
Step1.
Define Job Qualification
(Define)
Define key position and criteria according to the operating strategy of the Company
Step2.
Discover Talent
(Discover)
Confirm the current status of the talent pool and the capability for development
Step3.
Develop Talent
(Develop)
Focus on work experience and assist with internal and external mentoring and coaching systems as well as Mini-EMBA courses
Step4.
Deploy Talent
(Deploy)
Hold a Talent Development Committee to review the progress and execute allocation of talent according to the needs of the Company
Global Talent Program (GTP)
ASUS strategically implements the training of talent internationally. We have also established a comprehensive and systematic three-month training-and-evaluation model that enables high-potential employees to effectively acquire knowledge and experience from online and offline courses, study groups, internships and mentors - ready for rapid deployment to branches around the world.
Digital Transformation in Learning and Development
Development of Digital Learning Courses
In response to corporate governance and sustainability, digital learning courses are developed to standardize contents and then be delivered in local languages to convey important policies or messages in a short time. Courses include: "The ASUS Way" talks about ASUS culture and values, "Information Security Education" enhances the information security awareness of all employees and delivers Information Security guidelines, "Ethics and Code of Conducts" is supplemented by the promotional card with unfair competition and bribery prevention guidelines and is required annually as a reminder to the employees.The "Information Security Education" and " Employee Code of Conduct " courses are reinforced through annual global retraining to remind employees to comply with them, with a 100% completion rate in all regions.
Introduction of Digital Learning Resources
ASUS has introduced diversified digital learning resources to encourage employees to learn and grow independently. In 2022, The cumulative number of users of each type of resource reached 10,144 participants.
Digital Learning Resources